The Biggest Trade In Hockey History
August 9 marks the anniversary of the biggest trade in the history of the National Hockey League.
Edmonton Trades Wayne Gretzky
On August 9, 1988 Wayne Gretzky, Mike Krushelnyski and Marty McSorley were traded to the Los Angeles Kings from Edmonton in exchange for Jimmy Carson, Martin Gelinas, three first round draft choices (1989, 1991, 1993) and cash.
Here are some video clips of the Press Conference and how Edmonton fans reacted: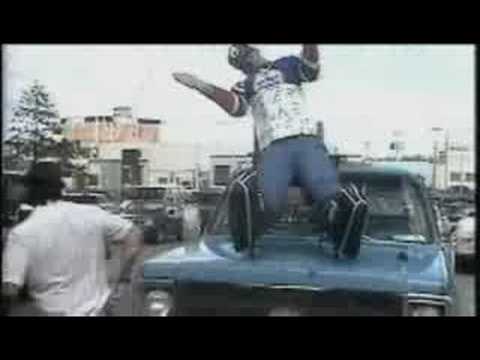 The Media Burst That Followed
Both Peter Pocklington and Wayne Gretzky made a "business decision" according to Gretzky, but here are some quotes from newspapers at the time of the trade more than 20 years ago.
Janet Jones-Gretzky from the Edmonton Sun on August 12, 1988
"I never intended to talk. But let's talk," said Janet.
"The story of the trade as presented by Peter Pocklington is false. Pocklington is the reason Wayne's gone.
'To see Wayne hurt like this hurts me. That's why I'm making the call to you. But everything is getting out of hand.'
"I know the real story. I know the whole story. I know Wayne didn't deserve any of this. He wouldn't let Edmonton fans, Canada and, most important, his teammates down without good reason."
Mike Perricone, Chicago Sun-Times, August 14, 1988
"If Gretzky can't sell hockey in the U.S., no one can."
Sports Illustrated, August 22, 1988
"I knew this thing would be big," Gretzky said, putting down the phone. "But I had no idea it would be this big."
Canada's New Democratic Party House leader Nelson Riis
" Wayne Gretzky is a national symbol, like the beaver. How can we allow the sale of our national symbols? The Edmonton Oilers without Wayne Gretzky is like…Wheel of Fortune without Vanna White."
The Return of The Great One
Gretzky and Los Angeles Kings returned to Edmonton on October 20, 1988.
In one of the most anticipated homecomings in the history of professional sports, the Great One scored on his first shift.
That spring, Gretzky and the Kings eliminated the Oilers from the playoffs.
On October 15, 1989, Gretzky made his most heroic return visit of all. In front of cheering fans at Northlands Coliseum, he broke Gordie Howe's NHL all-time points record by scoring his 1,850th and 1,851st point.