Stan Jonathan Fights Pierre Bouchard
This video clip is for those of you who think that fighting just became "dangerous" over the past few seasons with the unfortunate death of Don Sanderson and the injuries to  Jon Sim and Todd Fedoruk.
This classic fight features Boston's  Stan Jonathan fighting Pierre Bouchard of the Montreal Canadiens on May 21, 1978. Jonathan beat Bouchard so badly, fracturing his nose/face, that Bouchard was eventually forced to retire.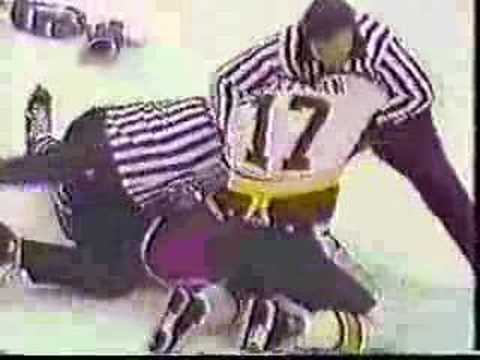 Feed readers can enjoy the video here.